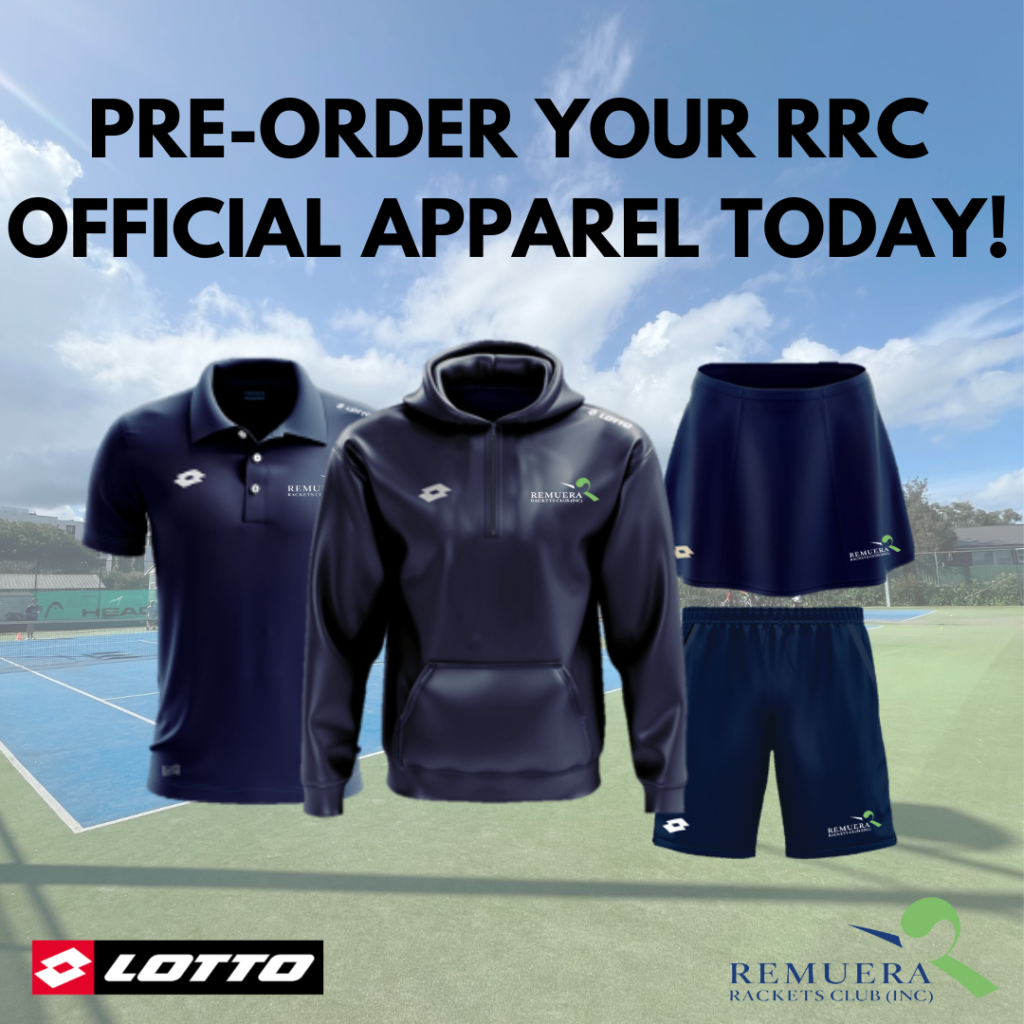 We are pleased to announce that we have partnered with Lotto Apparel to provide RRC official playing apparel!
Orders are to be placed and paid for in the office.
Come and check out the samples of the range in the office!
We hope you are excited to represent RRC and make a statement on court! We can't wait to see you all in the gear!